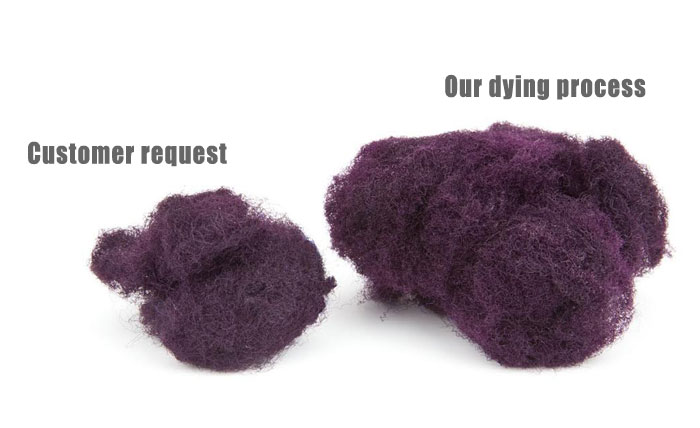 Bibielle Fiber and Yarn has the feasibility to be dyed in mass, or rather during the extrusion phase.
The end result is of extreme strength, brightness and color consistency compared to any other dying process on raw-white products.
Within this possibility, Bibielle would like to point out the willingness in creating non-standard colors required and designed by the applicant.
Through a sample of fiber or colored yarn, our staff is able to carry out testing and get the exact same color on all the products range.
As evidence of the flexibility of our system, even small batches to be produced per single tonality can be incredibly small, in the order of few hundred kilograms.
Do you consider your color unique? Bibielle can exactly match it for you!
It is rare that a color be perfectly matched and result constant and uniform over the years.
Now, Bibielle can satisfy all your needs as far as dyeing is concerned. Bibielle can meet any color shade that you may request.
Thanks to the special pigments that are used during production, Bibielle's product has unique characteristics and advantages. In fact, one of the main features of our dyeing process is the total absence of discoloring.
Another advantage is the solidity of the color where uniformity and consistency last through the years regardless wear out of the product.
Bibielle guarantees and affirms the capability in duplicating a wide range of tones that will exactly match to customized needs and requirements.